Welcome to our trustworthy services of Real Estate Management with full assurance of your business success!
ICIGAI firmly believes in its motto, " We Value Your Trust." We successfully deal with residential, commercial, and industrial real estate and bring top-notch Property Management Services to UAE.
Let's Use Our Real Estate Management Software To Organize Your Real Estate Portfolio
Our Top-Notch Real Estate Management Service gives landlords and tenants complete peace of mind.
We at ICIGAI offer Real Estate Management Software that helps you manage a range of commercial and residential units. We deliver end-to-end Property Management Services for all types of properties, including leasing and marketing, to the tenant and lease management, inspections, audits, shortlisting and finalizing the service provider on behalf of the owner, supervising facility management service provider, and even accounting and reporting.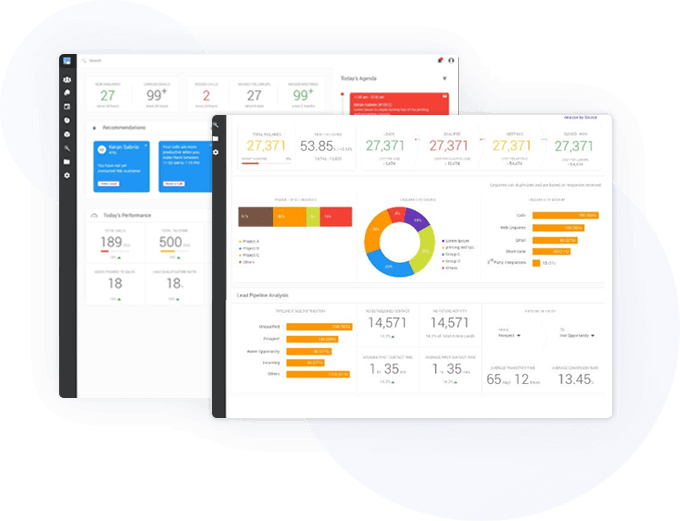 User-Friendly And Efficient Management Facility With Professional Expertise
Real Estate CRM Software Solutions is specifically designed for real estate agents to manage sales, automate business processes that usually take place in real estate agencies, and keep track of clients. With the best Facility Management Software, you can efficiently manage your real estate assignments, documents, calendars, clients' data, contact information, tasks, leads and listings, papers, projects, and goals on your mobile device or PC.
Get the best tools and services to manage the entire infrastructure and real estate. The services of Real Estate Management Solutions include:
With our Advanced Payroll Software Solutions,
Our skilled team is in place to provide these services to assist you as an owner by reducing the time and anxiety involved with managing your property, reducing vacant periods, and maximizing your revenue.
Real Estate Management Software Solutions Are The Best And Most Efficient Way Out.
1. Document Control Automation
Edit documents quickly with CRM tools
Store contracts and purchase agreements, marketing resources, and several important documents with our Real Estate CRM Software. Furthermore, you can prepare, store, print, or email the documents directly from the system.
CRM tools allow you to edit documents automatically according to templates, rapidly search required documents in a system, develop an e-storage for papers, and quickly make pdf versions.
2. Perfect assistant in financial problems
Generate advance payment, sales, and invoices in multiple currencies with Real Estate CRM Software.
Real Estate Management Software allows you to create various budget scenarios to compare their actual costs, revenues, and profits.
Calculate and keep track of agent commissions and other payments against prearranged programs and agreed payment plans.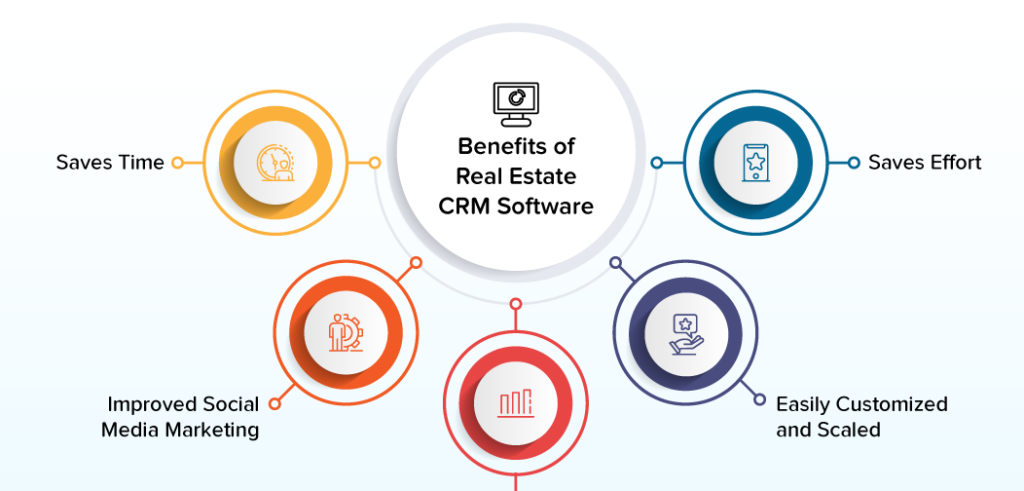 You can keep your customers safe and business secure with our Real Estate CRM Software Solutions.
Get peace of mind by protecting your data with our multi-level data encryption. In addition,  Real  Estate Management Software protects your information with a modern virus scan detection system. Furthermore, it allows you to back up all your data every day or week to ensure you can access it when required.
4. Time and workflow management
Make appointments, tasks, and follow-up detailed reminders for every lead.
With ICIGAI, you don't have to worry about missing out on a new business or being late for appointments. We provide the Best Real Estate Management Software that will help you manage your business in a relax.
You can easily automate routine tasks with invoice reminders, review all the events you have planned, make to-do lists daily, week or month and monitor your performance.
5. Comprehensive overview of a client
Get a comprehensive overview of a customer with Real Estate CRM Software.
Real Estate CRM Software will help you attract new customers, clients and turn them into loyal ones. Furthermore, it will help you track and organize any interaction between you as a Real Estate agent and a client.
It provides a complete overview of a client's genuine attitude to the services offered. In addition, it keeps all client-related reminders in one place and helps you stay in touch with your clients.
6. Product portfolio management
Efficiently maintain your product portfolio with Real Estate Management Software.
With our Real Estate Management Software, you can structure and manage your company's products and services of high quality and create a record of all real estate listings with criteria to fit every listing.
Furthermore, it will help you track property types, property details, addresses, dates, instructions, and much more.
Craft your own property website, manage payments and tenants easily with Real Estate Management Software
Real Estate Management Software is designed to meet the needs of property managers, real estate professionals, and landlords. Get customized Real Estate Consulting Services in UAE to maximize the real estate opportunities and automate real estate, and property processes include:
Connect with us today & move towards the next generation! Get the Best Real Estate Consultation Services in UAE, Egypt, Canada, India, Brazil, and India and recognize emerging trends in Real Estate and infrastructure.