How to choose the best ZOHO Implementation Partner?
Getting Zoho to do your business can be a big challenge, especially if you don't have the necessary experience and resources.
You might consider having your developers implement Zoho for your company. However, it may not work if your internal developers don't know the ins and outs of Zoho.
To avoid costly mistakes during the implementation process, you need to find a Zoho partner who understands your needs, has the experience and expertise you're looking for, and has a proven track record of successful Zoho implementations.

It goes without saying that choosing the right Zoho partner for your Zoho needs is like finding a needle in a haystack. It is not a big thing!
In this blog post, I have shared the top 6 tips that can help you find the right Zoho partner for your project.
6 Tips to choose the right Zoho Implementation Partner
It doesn't matter if you've just started Zoho implementation or if you are in the middle of the implementation process, you need Zoho Partner help for successful implementation. It's Never Too Early or Too Late to Engage with a Zoho Implementation Partner.
You might have this question suddenly strike in your mind: how can I find the right Zoho Partner for a successful implementation of Zoho for my business?
Well, you can easily find the right Zoho Implementation Partner for your project if you follow these 6 tips:
1. Do some Google searches for Zoho Partners

You should do some online research before choosing a Zoho partner for your project.
You can choose Zoho partners from different sources like Google search, social media, Zoho community and leverage your own network to get recommendations. Next, you need to narrow it down to a handful based on certain factors such as partner location, years of experience, portfolio, customer satisfaction, and industry specialization.
If you'd like to know more about a chosen Zoho partner, schedule a discovery call with them and ask about their previous experience working on similar projects, which Zoho apps they specialize in, how many certified Zoho developers they have, their implementation approach, engagement model and what it's like working with them.
2. Find the status of your partnership with Zoho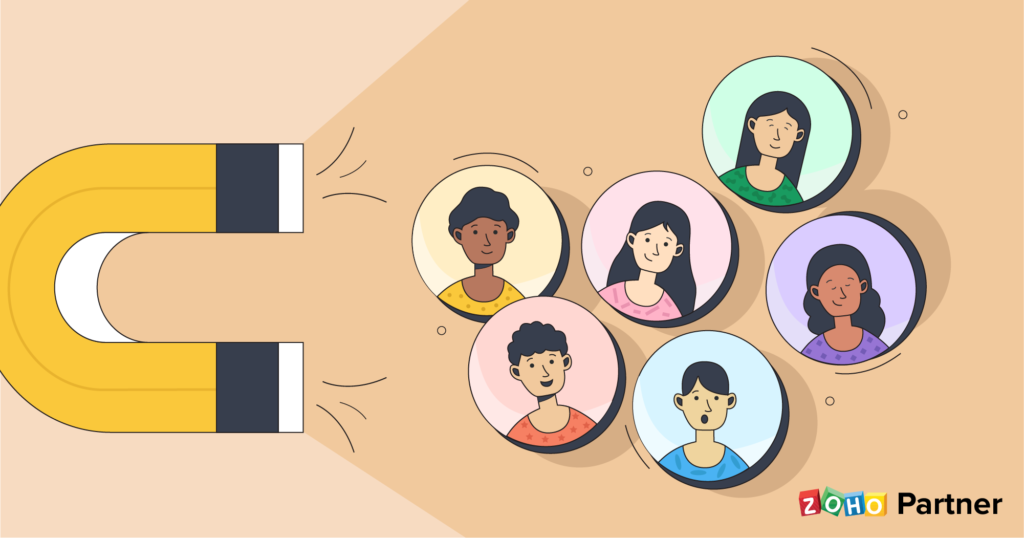 Zoho Partners are evaluated every year based on skills, quality of service and amount of revenue generated by Zoho and based on these evaluations Zoho certifies its partners in different statuses (Certified Partner, Advanced Partner and Premium Partner), which is an important factor to consider when selecting a Zoho Partner as it is the best way to check what If a particular partner has the expertise and knowledge to make your implementation a success.
If you know companies in your industry that are similar in size to yours and have recently implemented Zoho for their business, ask them about their satisfaction with the project and their performance against project delivery and budget, and gather all the information you need.
To make your investment worth every penny, select a Zoho Application Partner who is proficient in using Zoho applications required for your business, has a proven track record of successful implementation of different business segments, and has sufficient Zoho development team to deliver the project on time.
3.Ensure that your implementation partner has relevant industry experience
Having knowledge and understanding of the given domain is essential to the success of a Zoho application. Select a Zoho Partner who can easily understand your business language and jargon, and who can guide, support, and coach you as you certify and customize Zoho based on your business process to meet your organization's needs.
For example, the chosen implementation partner has direct experience implementing CRM for the manufacturing industry; They will know the solution to common challenges facing the industry based on previous work experience.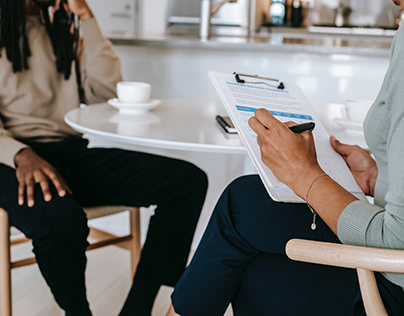 It clearly shows that having domain expertise for your project can be a huge advantage for your business because other companies like yours have implemented similar solutions, which helps them solve their problems faster and makes the implementation process smooth. Easier and faster.
4. Work with a Zoho Partner, not an order buyer
Choosing the right Zoho partner is about more than just looking at your technical proficiency. If you just look at the technical know-how and give them the project, the person chosen will not be a true "Zoho Partner", but just an order-taker (they'll do exactly what you tell them to do).
You can easily identify Order Takers or Yes-Man while talking to them. They simply agree to all your suggestions and accept all proposed actions. It will not help you achieve the results you want for your business.
If you don't want to support the wrong horse, work with a Zoho implementation partner who will disagree with you if they find your plans unrealistic or ineffective and give you a smart solution to achieve what you need and go the extra mile. To get the most out of your investment in Zoho.
So, be transparent and tell the partner what you are trying to achieve with Zoho for your business before starting the project, and they will ask you questions related to your requirements and business.
You may wonder why they ask questions. The reason for doing this is to deeply understand your business process and identify the deficiencies in your process.
Every project brings a new challenge, but the competent Zoho Partner has handled hundreds of projects just like yours, helping them to understand your business process perfectly and providing you with a Zoho implementation roadmap to meet your business needs. Specific, which will definitely benefit you for the long term.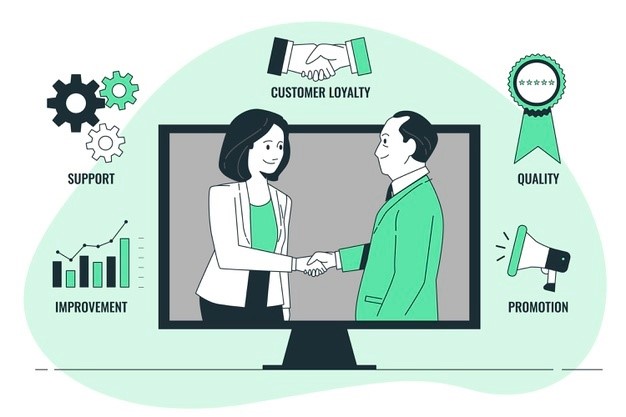 5. Browse the Partner Portfolio to identify Zoho Applications and the industries in which they have worked.
For a successful implementation, check the portfolio of a Zoho partner company to see if they have handled projects similar to yours, which will help you understand their experience implementing Zoho.
You can check the projects they have done by asking for customer references or case studies related to your business to know the success rate of the project, and asking about their satisfaction with the project and their results after implementation, which helps you decide whether you want to deal with the chosen partner or not.
You can also choose the best Zoho partner by paying attention to the company's rating, the number of projects completed, and their industries.
6. Choose quality over price
Zoho's implementation typically includes business process analysis, data migration (if required), custom development (if applicable), user testing, quality assurance, implementation, training, and ongoing support.
There are five main factors affecting implementation cost: Zoho license, number of users, cost of consulting, data migration, and user training. Optional is customization and integration to third party systems.
Therefore, Zoho implementation costs will vary from company to company depending on the scope and complexity of the project, project timeframe, and partner location.
I suggest you get quotes from two or three selected Zoho partners and see which one is close to your expected budget. Do not accept the lowest bid or work with the lowest bid partner. I know you wouldn't spend your money on something substandard.
Keep in mind that the lowest price does not always mean the best value. Just as all the good things in life have a price, so does a good Zoho partner.
Ultimately, it is up to you who you want to work with, and you need to determine if a potential partner is really worth your time and money.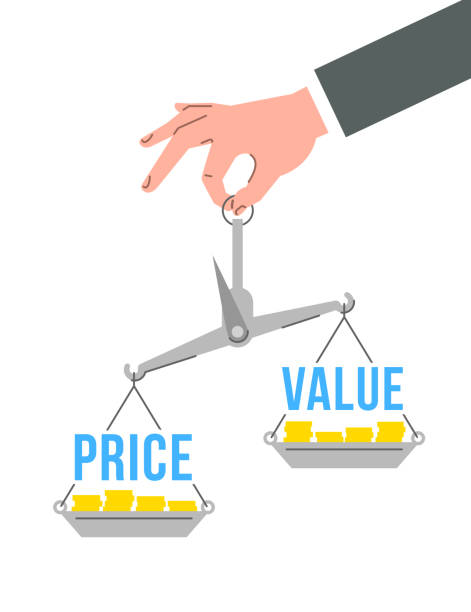 However, keeping these six tips above in mind when searching can help you choose the right Zoho Partner for your needs. All that said, it is entirely up to you who you want to work with based on your needs and budget.
Learn how ICIGAI ticks all the boxes when it comes to a Zoho Partner by visiting the Zoho Partner Page.
Is your organization looking for a Zoho partner?
Look no further! ICIGAI is the leading Zoho implementation expert and has a team of technically qualified, highly experienced and certified Zoho developers who have worked across various industries and business sectors.
Our Zoho development team has the expertise to customize Zoho applications to meet your organization's specific needs, as well as ensure seamless implementation and integration. We can also provide training and support for your team to ensure that the transition to Zoho is quick and easy. So you can get Zoho up and running as quickly as possible.
We can guide you through every stage of Zoho's journey, from strategic planning to implementation and ongoing support.
Need help in implementing Zoho for your business?